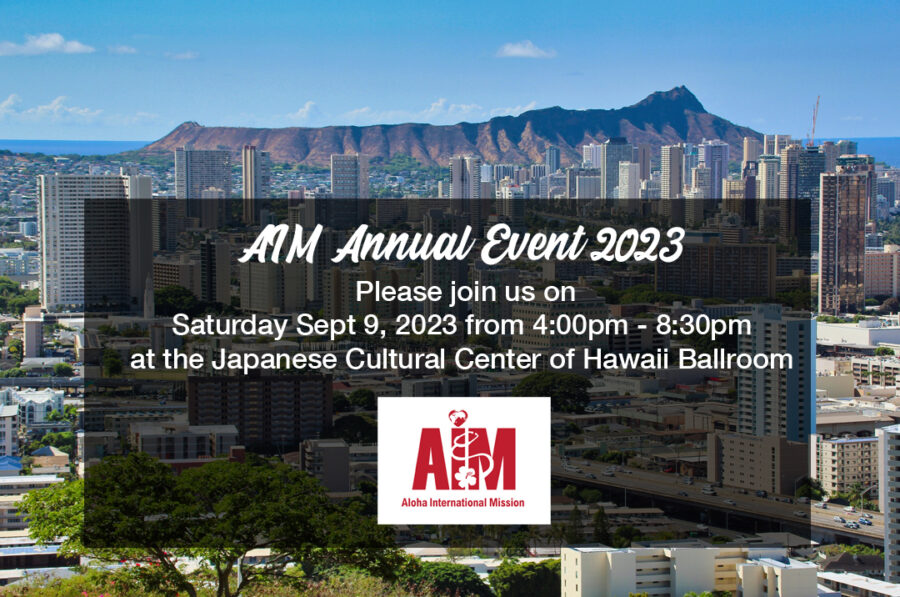 ALOHA INTERNATIONAL MISSION ANNUAL EVENT 2023
AIM's vision is that Hawaii's healthcare professionals would be inspired to live transformed lives,
sharing God's hope and love throughout Hawaii and the world.
Guest speakers are Lois Pannabecker and Dr. Sharon Ayabe.
Please scroll down to read their impressive biographies!
TICKET SALES CLOSED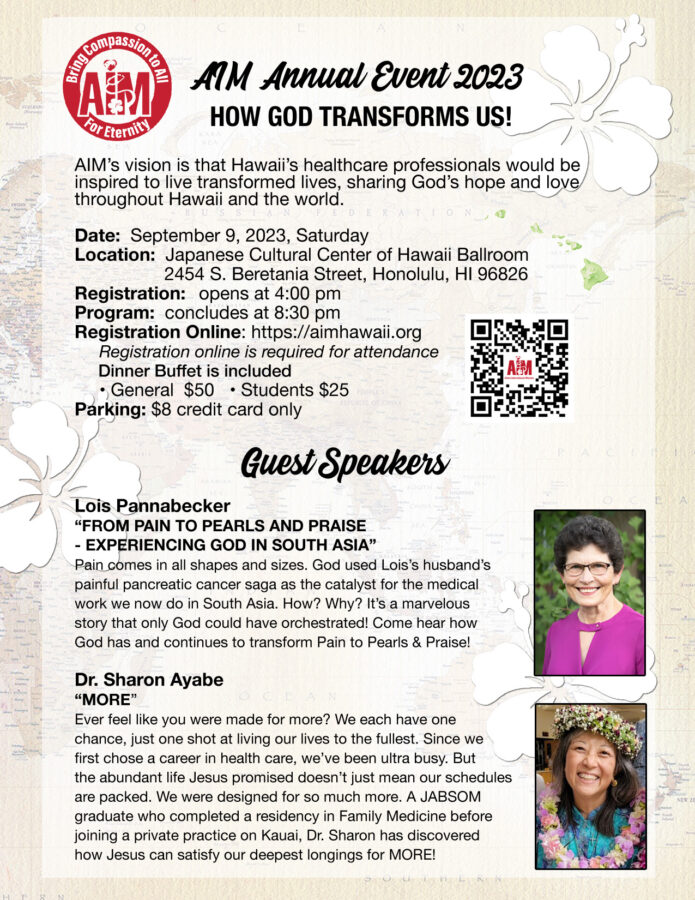 ---
Lois Pannabecker
"FROM PAIN TO PEARLS AND PRAISE – EXPERIENCING GOD IN SOUTH ASIA"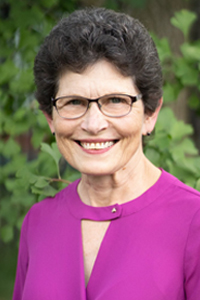 Lois came to Hawaii as an infant when her parents, Wendall and Dolores Sousley, were sent to Kalaheo, Kauai as missionaries. Kauai was home until she married a Canadian and moved to the US mainland.
Through the years, Lois and David, her late husband of 42 years, ministered musically in church and Christian college settings and worked with puppets in live performances, film, and television. Lois was a college alumni director for 15 years and has extensive experience creating domestic and international tours for groups as small as 3 and as large as 232. In the late 1990s, David and Lois began to do international puppet work. This unique gifting opened ministry opportunities across North America, Europe, Africa, and Asia.
Today, Lois lives on Oahu and is an itinerant missionary with One Mission Society based in Indiana. Since David's home going, she continues the international puppet work with volunteer teammates. She also interacts with other mission teams through prayer, project management, and medical missions. God's promise in Psalm 32:8 gives her confidence and has resulted in a no-boredom life as she follows his leading. "I will instruct you and teach you in the way you should go, I will guide you with my eye upon you." She celebrates the fact that God's ways are rewarding and rich with purpose, even during dramatic life changes.
Lois has three married children and five grandchildren. They are spread across the US mainland – Maine, Indiana, and Washington state.
---
Dr. Sharon Ayabe
"MORE"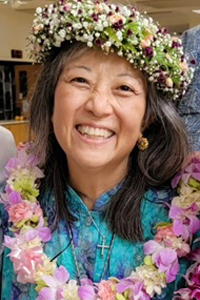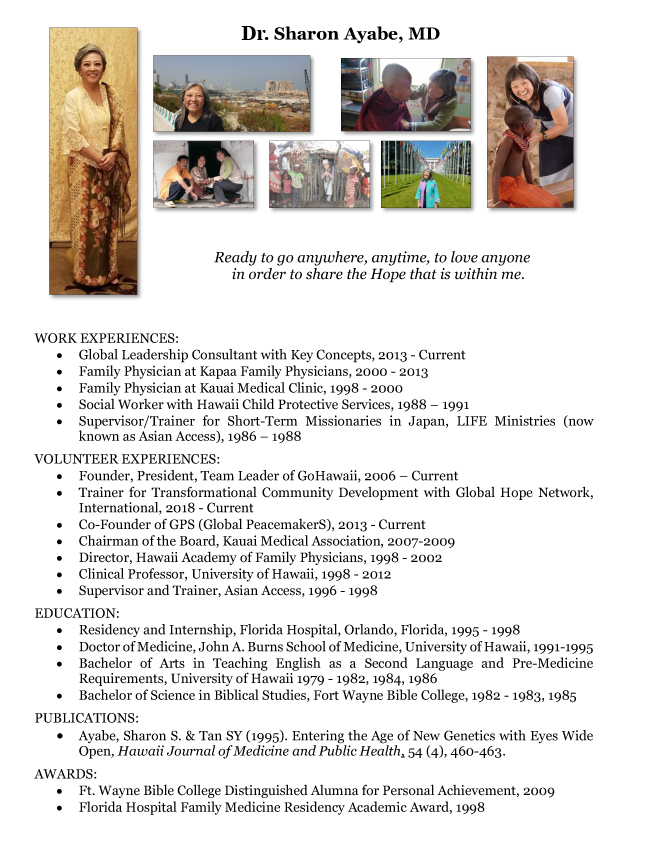 TICKET SALES CLOSED
Date: September 9, 2023, Saturday
Location: Japanese Cultural Center of Hawaii Ballroom
2454 S. Beretania Street, Honolulu, HI 96826
Registration: opens at 4:00 pm
Program: concludes at 8:30 pm
Registration Online: https://aimhawaii.org
Registration online is required for attendance. Dinner Buffet is included.
• General $50 • Students $25
Parking: $8 by credit card only
– bring your parking ticket with you and pay at the kiosk near the Ballroom.