Saturday, January 22, 2022
Kalihi Union Church
Dan Baumann's inspirational real life stories!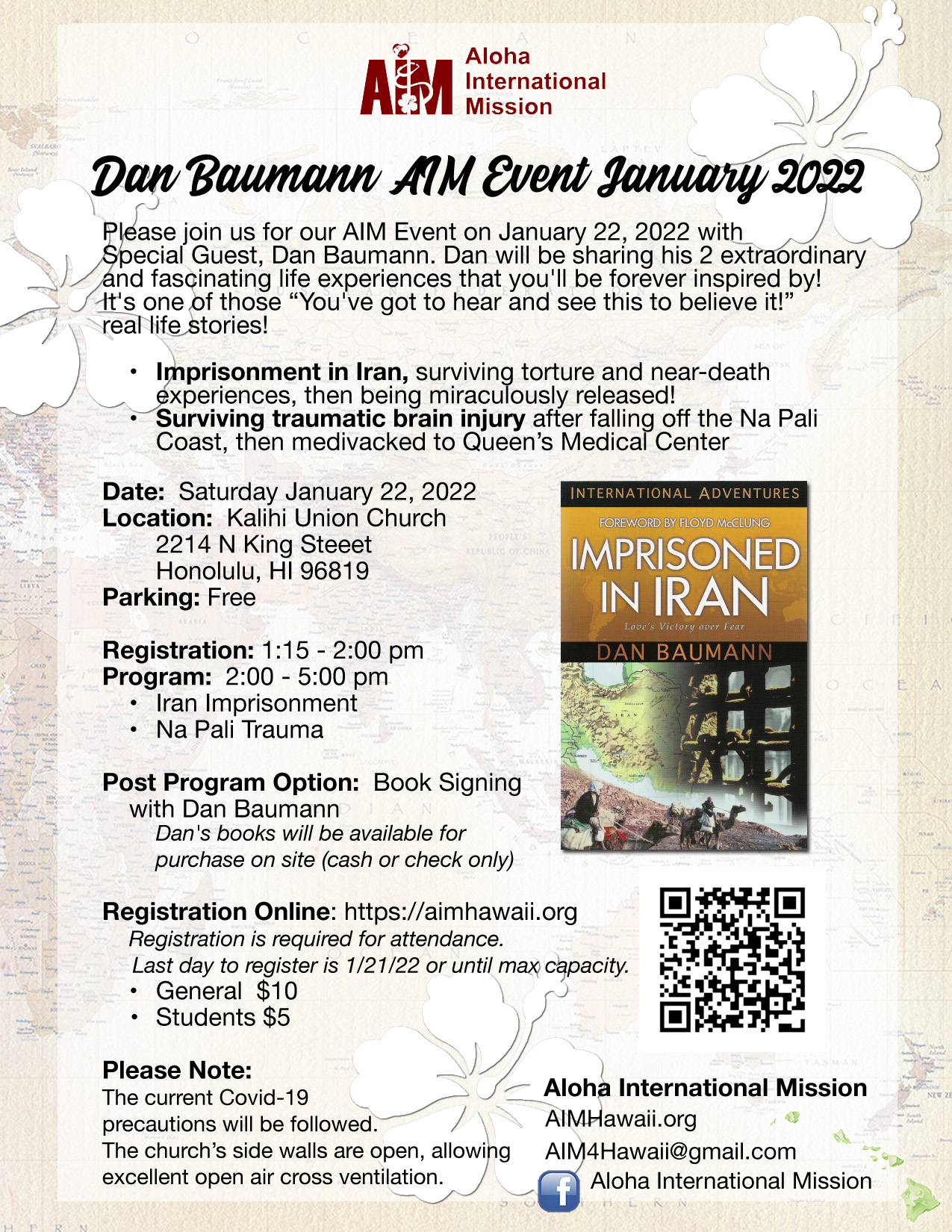 Speaker Topics
Imprisonment in Iran and how the Lord provided his miraculous 'escape'! Through the suffering of torture and being near death, Dan will share the reality of Jesus' presence and love!
---

My name is Dan Baumann and I am a follower of Jesus.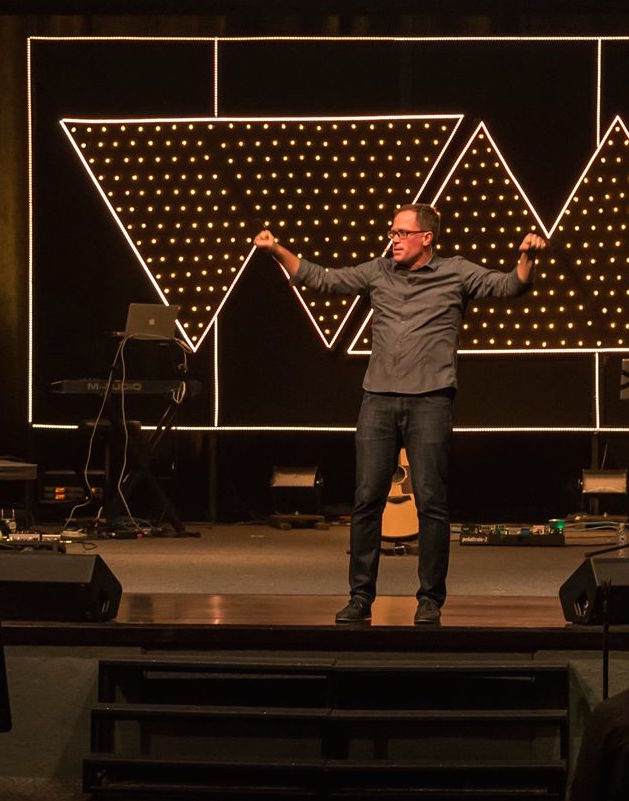 In 1997, I went on a two week visit into Iran to share about the love of Jesus. My friend and I were arrested on false charges which eventually led to having two death sentences on my life. I was miraculously released after 9 weeks in the prison. I've written a book, Imprisoned in Iran, which shares the details of God's miracle during this part of my life.
In 1998, I moved to Southern Colorado to join a YWAM training center and began working, training, and discipling young people. While I was in Colorado, a friend and I wrote a second book, A Beautiful Way, about walking with Jesus, which openly and simply discusses the issues we face and how Jesus meets us in the midsts of our journey.
In 2007, I moved to Kona, Hawaii, and joined the YWAM training center there to continue my work with discipling young people. Currently I spend over ½ of my year traveling and teaching in YWAM, churches and universities, challenging and encouraging people to run after and fall in love with Jesus. The rest of the year I am at home at our YWAM Base in Kona, Hawaii, working with our Discipleship Training schools. My passion is to see a generation of people discover who Jesus is and help and encourage them to walk with Him in every area of their life.
In January 2015, I published my 3rd book, A Fresh Look at Fear. The Lord spoke to me when I was in my twenties that by the age of 50 I'd have written three books. He is faithful!
---