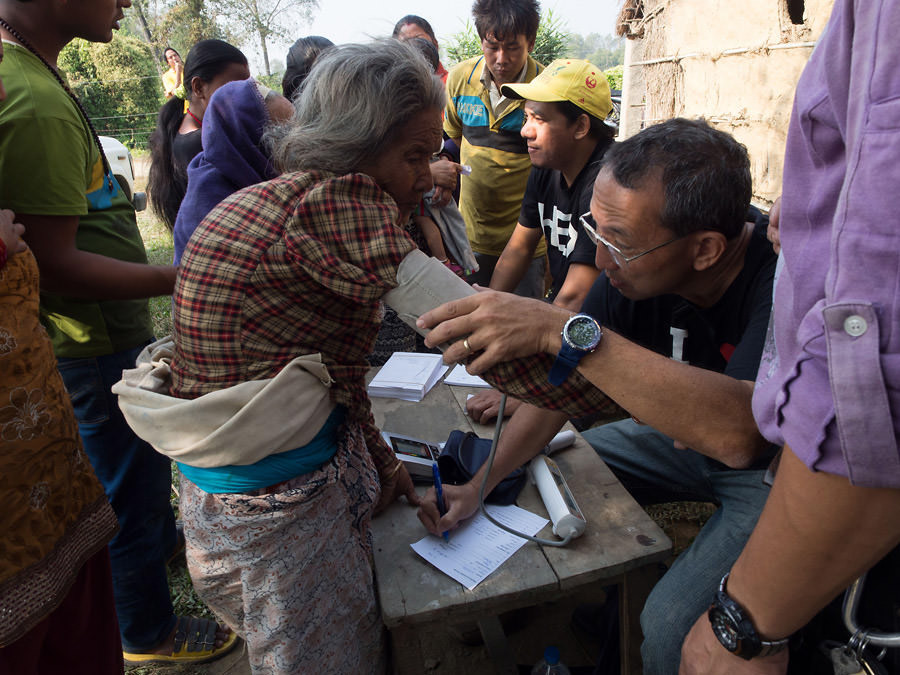 AIM exists to relieve human suffering by sharing the hope and love of Jesus Christ through partnerships in medical missions and community outreaches.
We at Aloha International Mission are persuaded that healthy, intentional partnerships with fellow Great Commission-driven, kingdom-minded Christ-followers are essential to multiplying the reach and the fruit of our medical missions and community outreaches around the world.
This past year in Nepal, for example, the majority of our board members experienced first-hand the broader, more enduring impact for Christ that was made in spiritually and physically desperate communities because of such partnerships. Our medical ministry and community development initiatives, rather than being done independently and in isolation, were organized in collaboration with key indigenous pastors, ministry specialists, and community leaders. By wholeheartedly supporting their overall vision and strategy to reach their people for Christ, our sharing of the Gospel in word and deed became like loaves and fish in Jesus' hands with multitudes being blessed beyond expectation.
If you have not yet experienced the power of partnership in missions, we strongly encourage you to explore this possibility for your ministry with God in prayer. To better understand the considerations for establishing a healthy partnership, here is a quality piece produced by  Partners International entitled "Our Covenant of Partnership" which I've found extremely insightful.